Class of 1968 Reunion Information
19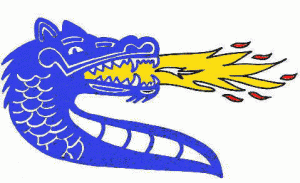 68
Class of 1968
40th Year Reunion
---
The Cameron High School Class of 1968 is planning a 2008 Reunion Cookout.
Sunday, May 25, 2008

at Cameron Recreation Park across
Rt. 250 from Dragon Field starting at 11:00 am - ???
Also, a table is reserved for CHS 1968 at the Alumni Banquet
on Sat., May 24, 2008 at CHS Gymnasium
Contact Mary Jane Chambers Dolan for your reservations and details:  303-686-2898
 
See you there and bring your Memories and Stories!
Class members are asked to RSVP:
Donna "Whipkey" Hesse
8602 Canongate Lane
Highlands Ranch, CO  80130
Phone:  303-791-1888
Cell:  303-356-3944
E-mail:  dahesse@comcast.net
Jim Wood .........304-696-2868 or
Christy Rogers..304-686-3525
Ivan Mercer......678-376-9399
Please provide current contact information including:
Mailing address
E-mail address
Phone number
Check this link for additional information as it becomes available.