Debbie Hinerman Scholarship Fund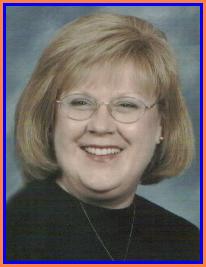 A Scholarship Fund has been established in memory of Debbie Hinerman, a teacher at Union
Junior High School who passed away on March 8, 2002.  In honor of her dedication
and the many lives she touched throughout her career, a scholarship has been established
in her memory. The fund will provide one or more scholarships to graduating seniors from
John Marshall.  Contributions to the fund can be made to: Fund, Union Scholarship; JM
Scholarship Fund/Community Foundation of O.V. and sent to John Marshall High School,
Attn: Dr. David Gaudino, 1300 Wheeling Ave. , Glen Dale, WV  26038.
Debbie Hinerman, a teacher at Union Junior High for the last 18 years, will be sadly missed by her
fellow teachers, friends, and family.  Many who knew Debbie will remember her great sense
of humor and her gift-to-gab.  There was never a dull moment when in the presence of Debbie.  It was
no surprise that Debbie would become a teacher, as education and educators surrounded her.
Her entire family, including her husband Mark is involved in education. It was evident that being
with her students is where she wanted to be.  Her last two weeks were the most heroic of any
one person.  No one realized the pain she must have been in.  Not once did she ever complain or look
for sympathy from anyone.    She persevered to the very end and will be well remembered for
her determination as a teacher and example to the students of Union Junior High.
++ IN MEMORIAM ++

 A wreath of orange and blue flowers had been placed on
the school lawn in loving memory of our teacher and friend, Mrs. Hinerman. Mrs. Hinerman was a Union High School graduate and taught English here for the past 18 years. She was an Ironman through and through and will be  sadly missed.