K of C JMHS Students of the Month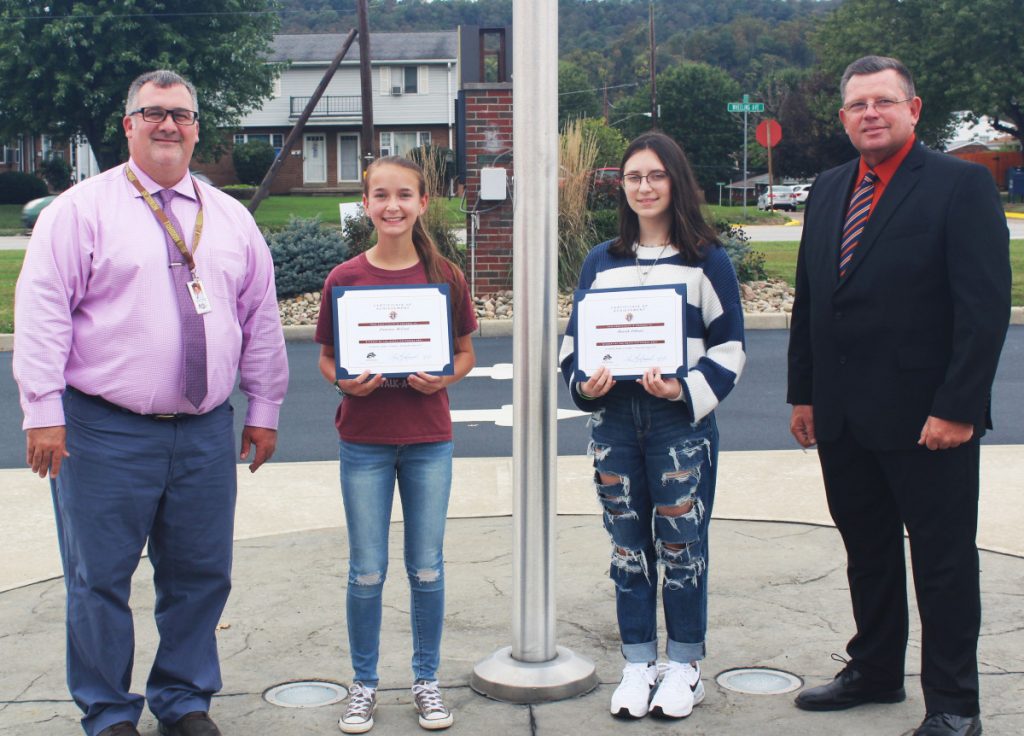 The first Knights of Columbus John Marshall High School Students of the Month for the 2021-2022 school year are Cameron McCord, Mariah Lehman and Ethan Merritt. Lou Richmond, Grand Knight of the Knights of Columbus gave the students their awards.
Cameron's interests include reading, cross country and golf. She is also a member of 4-H, YLA and John Marshall's History Bowl team, in which she won second place.
Mariah enjoys learning and dance. Her favorite subjects include science, geography, and English. She lists her accomplishments as being student of the month and achieving straight A's.
Ethan's teachers say he works very hard to keep up with his good grades and is always working to make sure all of his assignments are done on time and correctly.
"These students have good character, good grades and are an important part of the JM family," explained John Marshall Freshman Principal Geno Polsinelli. "They've really made an impact with their teachers to start off the school year."
Article written by Claira Evans, Senior WJMH Broadcasting Student
Photograph taken by Mathieu Wright, Junior WJMH Broadcasting Student