GKT Donates to WJMH Media's Santa's Workshop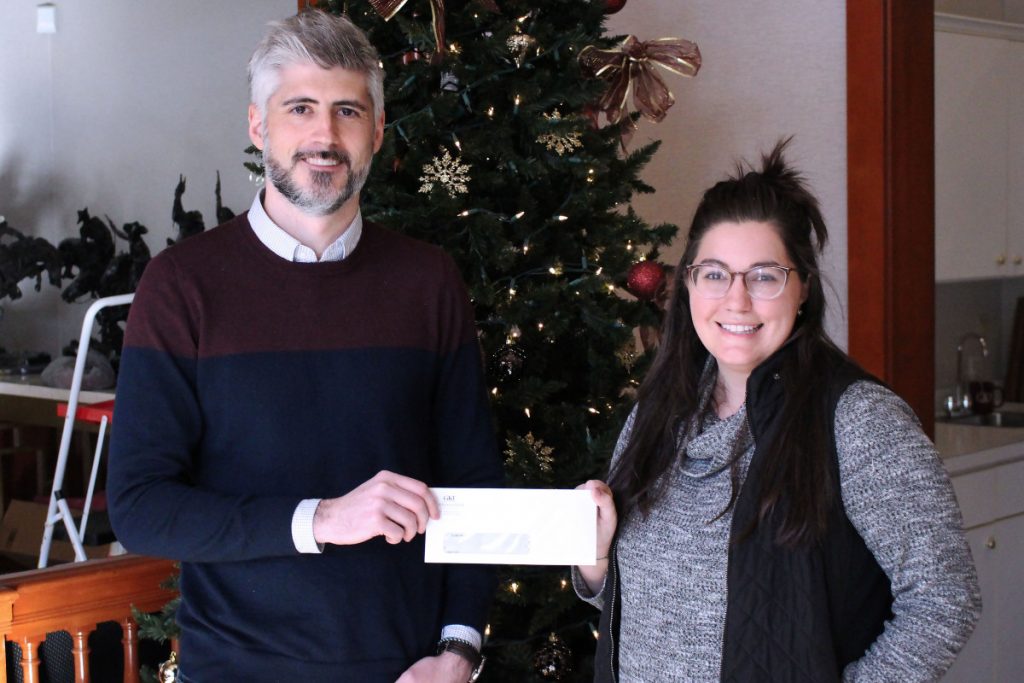 For 14 years WJMH Media, the student-run broadcasting program at John Marshall High School, teamed up with Santa Claus to air "Santa's Workshop" on WLU-TV. Unfortunately, the pandemic has led to the cancelation of this year's telecast of Santa reading letters from local youngsters.
Despite the hiatus of the show, Gold, Khourey & Turak, who joined the production as a sponsor four years ago, continued its annual donation to the broadcasting program to help local kids in need.
Christian Turak, an attorney with GKT, loves to give back to the community during the holidays. "Christmas is a magical time of the year. It's a time of merriment and joy, and if we are able, even in just a small way, to make someone else's Christmas special or that much more fun then it's a wonderful opportunity for us."
JM Broadcasting teacher Carly McElhaney and her students will use the money to help others during the holiday season. "We appreciate everything GKT does for us and for the community," McElhaney explained. "Their generosity will allow us to give back to students in Marshall County during Christmas." McElhaney is grateful for the partnership WJMH Media has with GKT and the kindness of everyone who supports her students' broadcasts.