December JM CTE Students of the Month
Jarrett Groves and Tyler Hunter have been selected as the Career & Technical Education Students of the Month at John Marshall High School for December.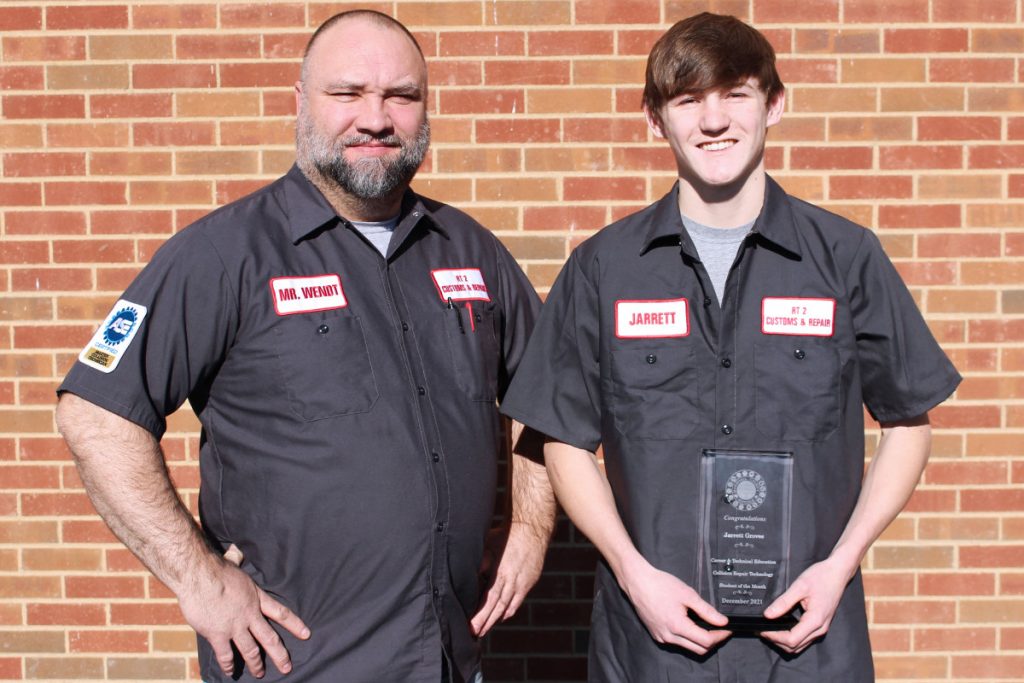 Groves is a senior in the Collision Repair program and is the son of James and Jennifer Groves of Moundsville. He is a member of the JMHS Outdoor Club and Drug Free Club.
"I have learned what it's going to be like in the workplace from being a CTE student in Mr. Wendt's Collision Repair program," Groves said. "I feel like I am ready for a full-time job." He will attend West Virginia Northern Community College to get an Associate in Applied Science Degree from the Heating, Air Conditioning and Refrigeration Technology program.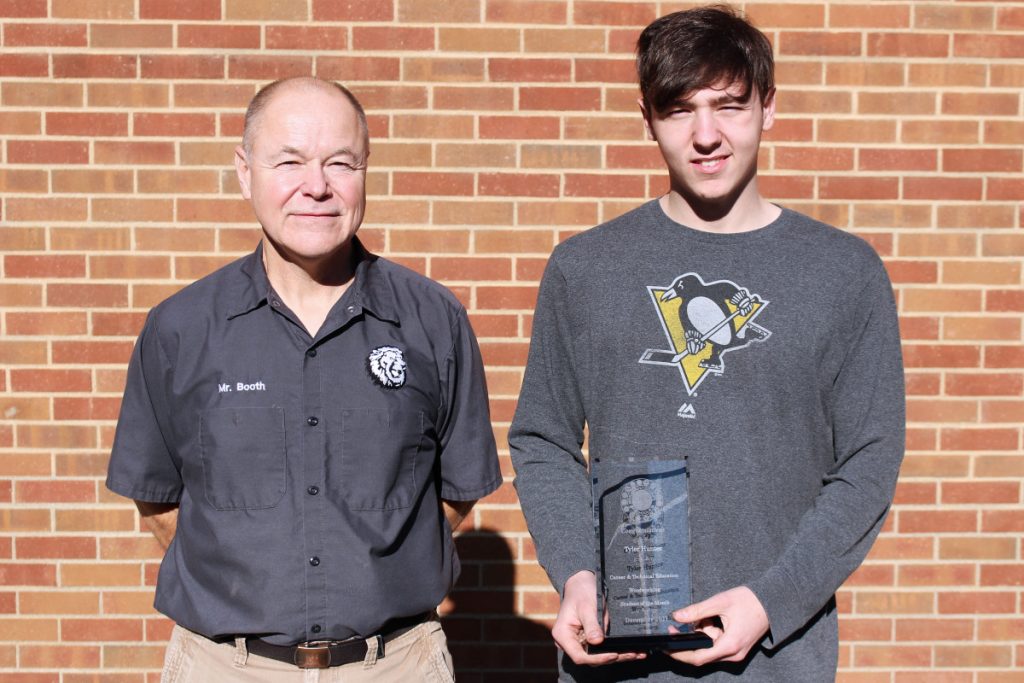 Hunter is a junior in the Construction Systems class and is the son of Randell and Stephanie Hunter of Moundsville. When not in class, he enjoys repairing automobiles.
"Mr. Booth's class has helped me with knowing how to use tools such as tape measures and heavy machinery, but that's not all," explained Hunter. "The class has helped me with my social interaction, which will help me throughout life." Following graduation he will go directly into the workforce to work in a coal mine.