December K of C JMHS Students of the Month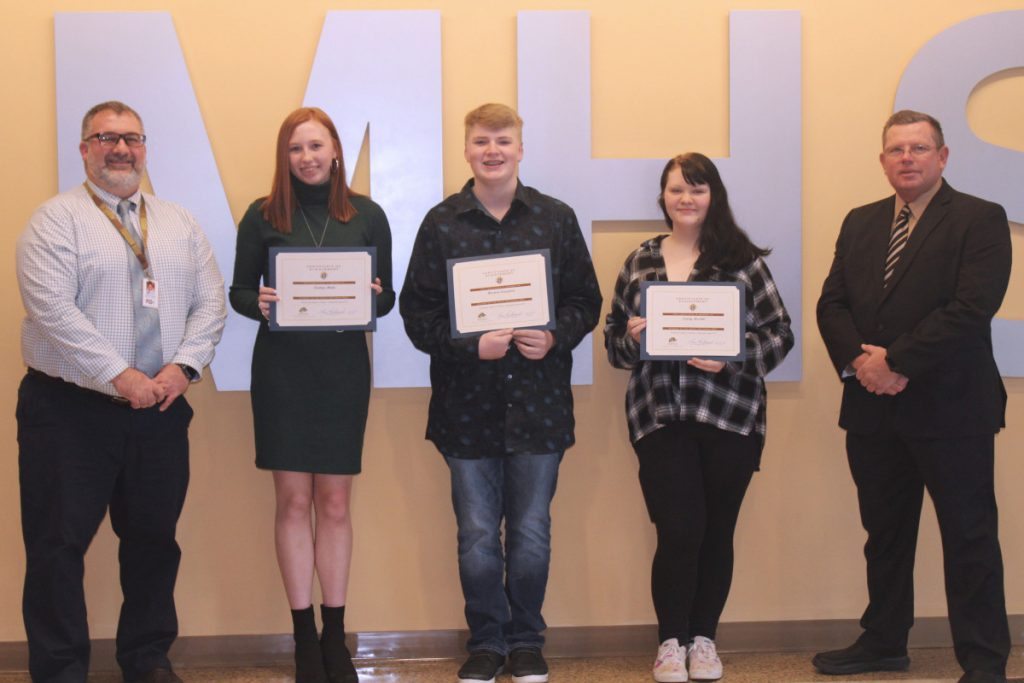 The Knights of Columbus John Marshall Students of the Month for December are Harmon Crawford, Kaitlyn Blake and Trinity Borchik. Knights of Columbus Grand Knight Lou Richmond gave these students their awards.
Harmon's interests include various sports and computer science. He also enjoys playing video games, camping and hiking in his free time. His extracurricular activities include being a member of TSA as well as the chess club. He lists placing for coding in TSA, being on the honor roll for most of his school years and having consistent straight A's for the past two years in his accomplishments.
Kaitlyn's interests include reading, basketball and volleyball. She lists earning JM student of the Month and having straight A's all year as her accomplishments.
Trinity's interests include theatre, acting and singing. She lists her accomplishments as being JM Student of the Month and achieving good grades.
John Marshall Freshman Principal Geno Polsinelli believes these students dedication just jumps off the paper at you because their grades are so good, but they are also very caring students.
Photograph and Article written by Claira Evans, Senior WJMH Broadcasting Student