Annual Student Art Show Underway at Local Museum
Marshall County students once again have the opportunity to showcase their artistic talent at the 41st annual Marshall County Student Art Show, currently on display at the Grave Creek Mound Archaeological Complex in Moundsville.
The exhibit features a variety of artwork such as paintings, drawings, photography and sculptures. Students participating in the annual event attend Cameron High School, John Marshall High School, Sherrard Middle School and Moundsville Middle School.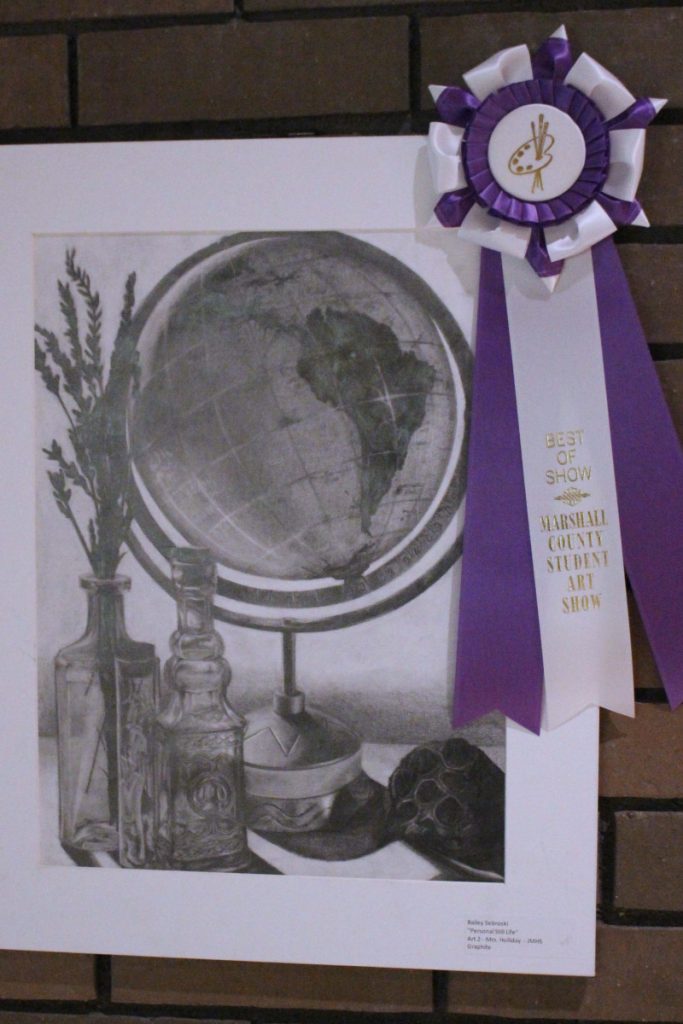 Best of Show in the high school division was awarded to John Marshall's Bailey Sebroski for her graphite sketch titled "Personal Still Life." The middle school Best of Show ribbon went to a watercolor painting by Moundsville Middle's Khloie Burton labeled "Landscape."
The People's Choice Award, as voted by attendees of the opening day reception, went to Abbie Allen from John Marshall High School for her pencil drawing called "Legos" and Moundsville Middle student Reagan Ali's mixed media creation dubbed "Switch."
The public is invited to view the exhibit from 9:00 a.m. until 4:30 p.m. Tuesday through Saturday at the Delf Norona Museum until Saturday, April 15, 2023.
The Marshall County Student Art Show is coordinated by Cameron High School Art teacher Amanda Jenree with assistance from students in the school's art club. Jenree's mother, Vickie, started the art show in 1982.