CHS CTE Students of the Quarter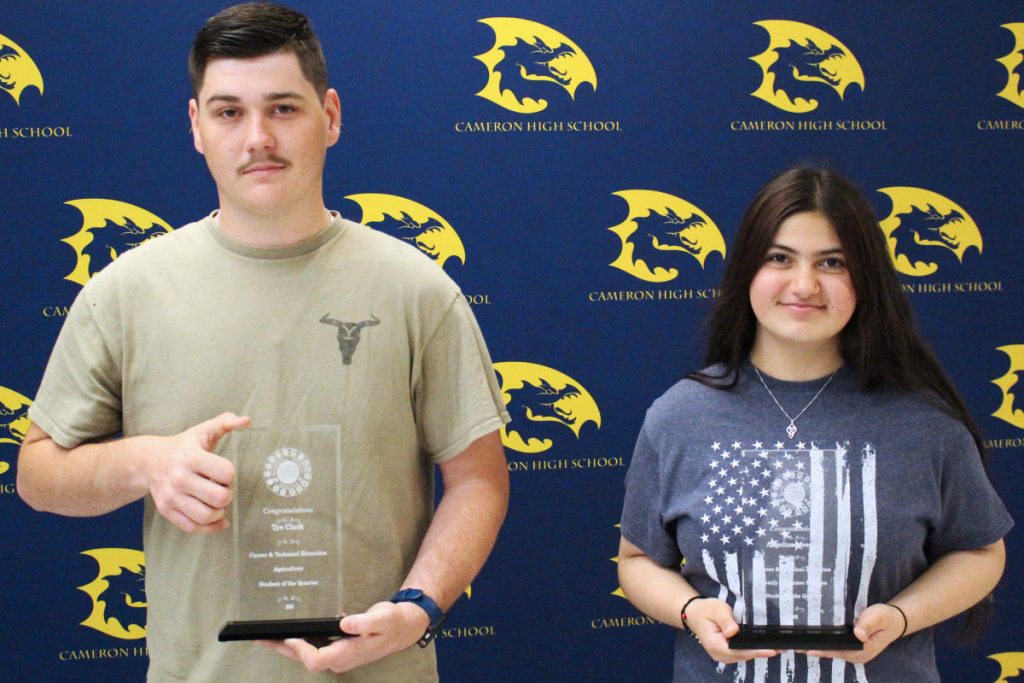 The Career & Technical Education Students of the Quarter at Cameron High School are Tye Clark and Angelina Messina.
Clark is enrolled in the Agribusiness/Plant/Power Structure classes and is the son of Randy and Wendy Clark of Cameron. He is a member of the National Technical Honor Society, FFA and serves as the Class of 2023 Treasurer. Clark is involved with the Marshall County Livestock Club and enjoys showing cattle and farming.
"These classes have gotten me ready for my future," Clark said. They have taught me better responsibility and how to become a better leader." Pierpont Technical College is where Clark will attend after graduation to major in Welding.
Messina is a student in the Food Prep, Parenting and Ad Fashion classes and is the daughter of Angelo and Carolyn Messina of Moundsville. She participates in the work study program, volunteers at Catholic Charities and Special Olympics and is a member of FFA and Family, Career and Community Leaders of America (FCCLA). "I have learned to cook for myself and how to use everyday household appliances by being a CTE student," Messina explained. As a career, she would like to own her own business.